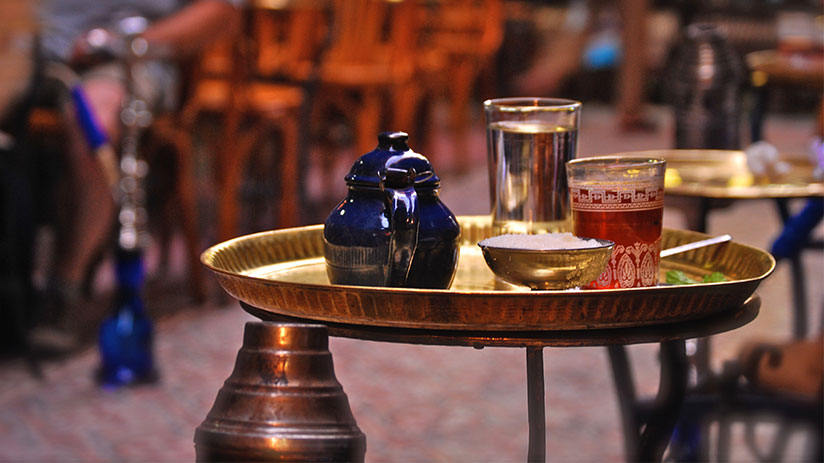 The Story
We all read about and develop a certain idea about a country when we decide on visiting it for the first time. These ideas develop over time when we look at photos, talk to other travelers, read about the country's history and so on. The majority of our ideas come from media, and it isn't always accurate.
I'm in love with cities I've never been to and people I've never met,

Melody Troung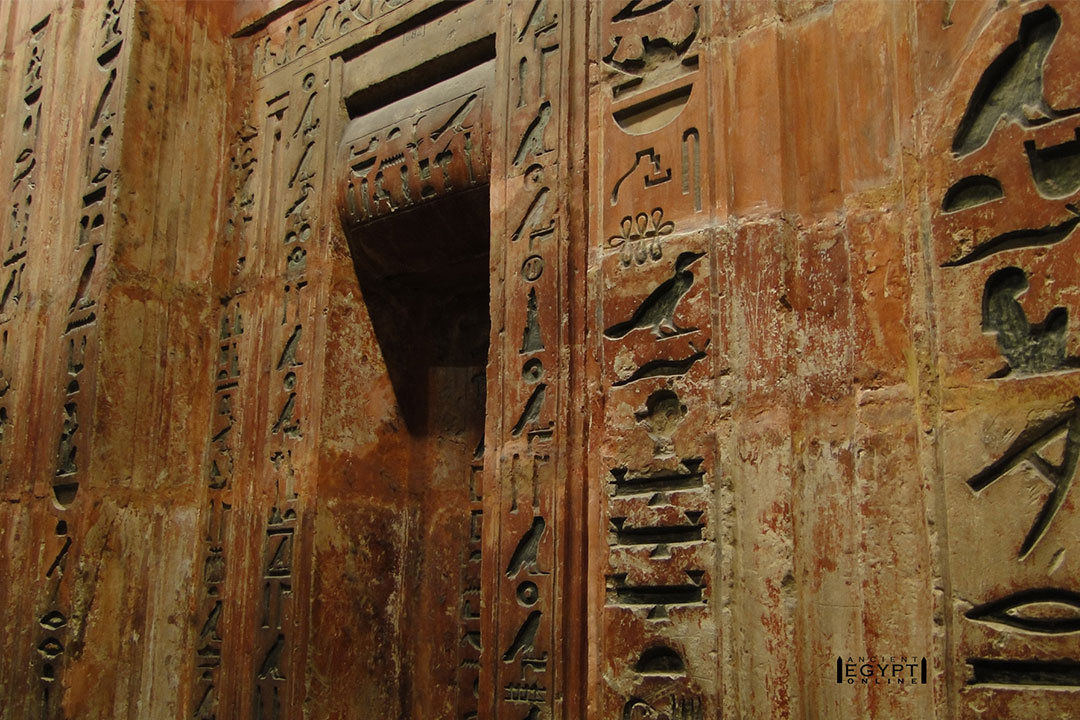 That's why we put together this list of tips that should put you more at ease when visiting Egypt for the first time.

Transportation Getting to Egypt in the first place shouldn't be a problem. However moving inside of Egypt might be a little challenging if you do not own a car. Public transportation is very unreliable, crowded and complicated. Most of the signs, numbers and streets are written in Arabic. Traffic is crazy and unpredictable; so if you decide on renting a car and driving yourself, expect a lot of drama and "Crazy Taxi" type driving. Therefore we suggest you use Uber or Careem to move around Egypt, particularly Cairo. The drivers speak English, will not charge you more than what the application states, and know how to drive safely amidst the craziness. So make sure you've got the application downloaded and ready to go before you reach Egypt, coz you might want to Uber a ride from the airport.

Money Egypt is a very affordable country provided that no one tries to rip you off. Food and transportation is very cheap. The Egyptian currency is Egyptian Pound (LE). The easiest currency to exchange would be US dollars, so make sure you stock up on those before visiting. Your own currency can be exchanged as well (just check) if it's a major currency. We would suggest you exchange a small amount at the airport for taxis, tips, etc, as the rate isn't as good that of a bank.

Clothes Depends on where you are going, you should be dressed accordingly. If you will be casually roaming Egyptian streets then try to put on some clothes that are more on the modest side. Streets are usually filthy, so unless you don't mind your toes getting dirty, we suggest you put on a pair of broken in, walking shoes, that aren't white. If you will be visiting mosques and religious sites, take a headscarf with you to put on your head when entering the place. You should always take off your shoes as directed as well. Keep your shoes with you, don't leave them parked outside the mosque by all means, unless you want to go home in flimsy wooden clogs borrowed from the ablution bathroom. You should be able to dress as you like if you are hanging out at a pub, hotel, club etc. as most locals over there will not take offence if you decide to wear something a little more revealing. Most upper class locals dress in the latest fashions and will appreciate and even admire your choice of clothes.

Weather The weather in Egypt is more on the warmer side, depending on the time of the year. The best time to visit pyramids, temples and any desert related activities would be around December (Winter). If you decide on visiting Egypt in the summer, be prepared for some serious sun and heat. Most places and cars are properly air conditioned, but the outdoors will be humid and hot. Rainfall is very little throughout the year. Most of the time the weather is sunny and breezy. The best times to visit would be during Spring, Winter, and Fall. Desert areas might get cold during Winter so take a warm jacket. In Upper Egypt, especially Aswan, the sun shines 365 days a year and it's considered one of the driest places. Be aware and use sun cream with adequate SPF to avoid skin burn. It does happen often that tourists get sun burns. Last but not least, drink enough water to avoid dehydration.

Food This is everybody's favorite part when visiting a new country. Egypt has a huge variety of local and international cuisines. You will always find something for everyone, even the pickiest eater. If you want to go down that route, most major fast food chains are available over the country. There are also a few pretty decent local fast food chains. However, we suggest you go for Egyptian street food. Egyptian shawerma, hawawshi, koshari, kebda eskandarani, ful and falafel are just a few of the delicious foods you should try. There are a few very good restaurants that serve authentic Egyptian dishes like molokheya, fattah, mahshi, mombar, grilled pigeons and kabab. Depends on the cleanliness of the place you decide on visiting, you shouldn't have a problem with the food cleanliness, although expect some stomach drama as your digestive system adjusts to the cuisine.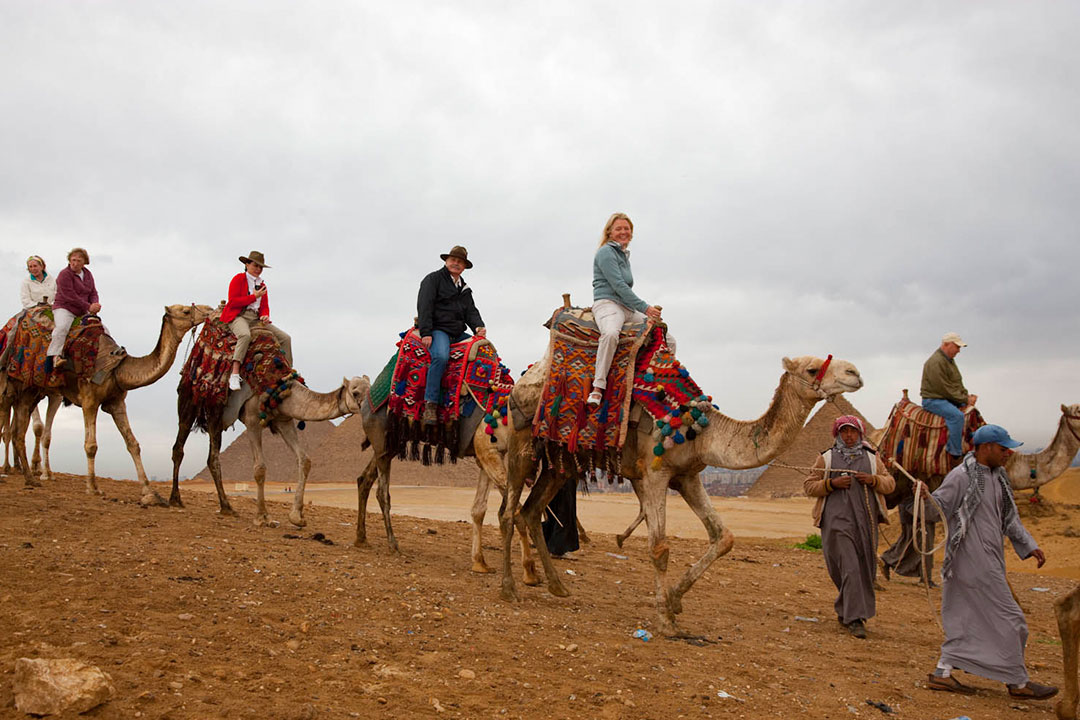 Drinking Water and Beverages
You should avoid drinking tap water at all costs, stick to bottled water instead. Many fancy places serve a huge variety of alcoholic and non alcoholic beverages. Across the country you will find many local juice shops and stands that serve fresh juice, sliced fruits, and many other forms of fruity street desserts. A popular Egyptian dessert is Fakhfakhina, which is basically vanilla icecream, topped with all kinds of seasonal fruits, a fruit juice cocktail and nuts. The portions are relatively big so you might want to share one. While you are at the juice stand, you might also want to try Aseer Assab (Sugar cane juice), a silky, sweet drink that cools you down on hot days. Most Egyptians will gulp it down in one go, but you don't need to do that obviously.
Ethical Conduct
What is acceptable in your country might not be tolerable in other societies. Take into consideration that Egypt is an Islamic country and the society is conservative. Most Egyptian's don't drink alcohol. Most Egyptian men don't walk on the street wearing shorts. Most Egyptian Muslim women wear headscarves and keep their neck, ankles and wrists covered. Display of affection in public is intolerable. As a visitor, you should respect those differences and try to behave accordingly.
Swimming
Is it safe to swim in the Nile? Generally speaking, the answer is No, especially in Cairo. The Nile is polluted by many sources mainly raw sewage from cruise ships and villages, all sorts of garbage, and dead animals. However some tourists do swim in Upper Egypt, especially Aswan where the Nile water is considered to be cleaner. If you decide to take a swim after all, then it would be at your own risk.