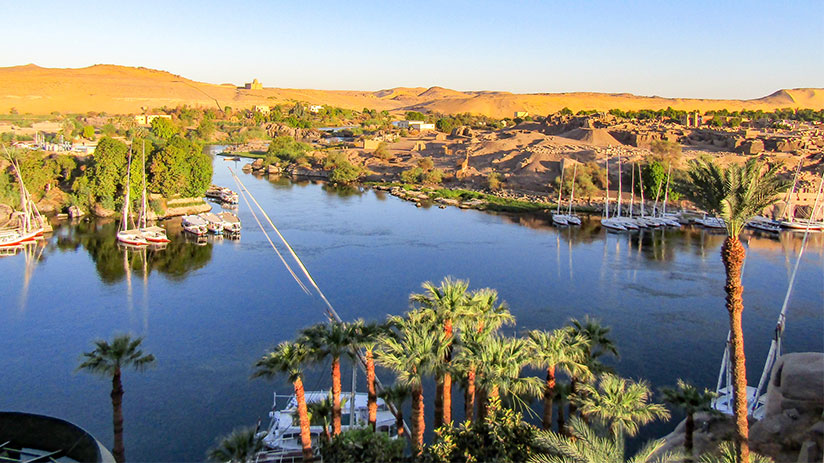 The Story
When the word Egypt comes up in conversation, the Great Pyramid of Giza is generally the first image that pops into a person's mind. However, not many people know that Egypt is not just popular for it's ancient history and pyramids; there are a lot of other reasons why people choose to visit the country. The mesmerizing land of Egypt has a lot to offer, from its beautiful landscapes, to its seas and vast deserts, to its world famous coral reefs and cosmopolitan cities. Its one holiday destination that has it all, placed conveniently in the middle of the globe. Who wants to miss on such a perfect destination, that is a mixture between the old and the new?
I've always really, really wanted to go to Egypt and go inside some pyramids and just hang out there. I don't know why. I don't like hot weather, and I don't like the desert, but something about the pyramid and the mummies and all their history there, I'd love to go check it out.

Jean-Luc Bilodeau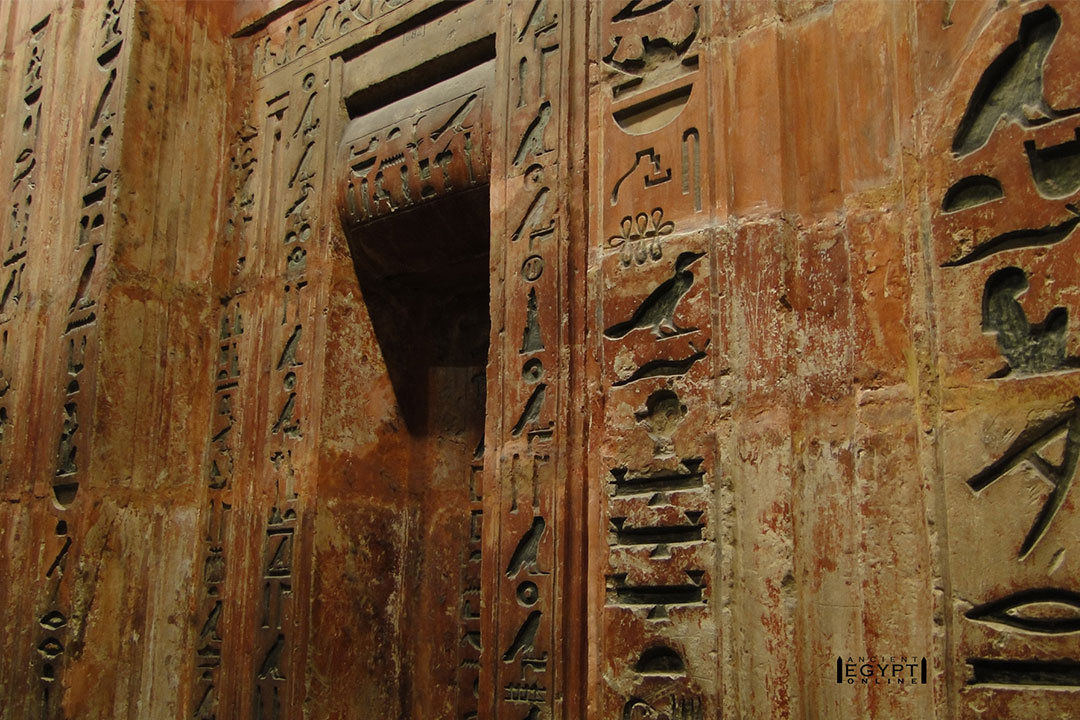 Below are ten reasons why Egypt should be your next holiday destination:

1-Ancient Egypt
Although Egypt's rich history is an obvious reason you should visit, you will not regret it especially if the ancient world is something you find beautiful and mysterious. This land gave birth to one of the "Seven Wonders of the Ancient Word" – The Great Pyramid of Giza, located in Cairo. Even Egyptians who are so used to seeing the giant masterpiece still stare in awe its immaculate architecture when they see it up close. Then come some of the world's most iconic landmarks; Luxor Temple, Egyptian Museum, and The Valley of the Kings, each place more beautiful and breathtaking than the next.

2-Spirituality
Take a break and receive a spiritual rebirth when you visit some beautiful and serene places of worship. You can spend some quiet time in the Mosque of Muhammad Ali, Ibn Tulun, and Amr Ibn Al As. All built with beautiful detail and intricate accuracy. The quietness and beauty will surely cleanse your soul and help you escape from the hustle and bustle of life.

3-Desert
The greatest deserts of Egypt are so serene and breathtaking, it is defiantly a must visit for Egypt first timers, and one of the best reasons to visit Egypt. Enjoy camel riding or desert safaris in these beautiful deserts; The Great Sand Sea, The Blue Desert, The Eastern Desert, or the Libyan Desert. You can spend time with real Bedouins, eat and drink with them, lie on your back on the cool sand, and just gaze at the stars.

4-Top Notch Accommodation
Luxurious Resorts are available in almost every place across Egypt. You will get plenty of options for some of the best world-class accommodation facilities. All very luxurious and relatively affordable compared to their rates across the world.

5-The Beach
Egypt has some of the best beaches of the world, and that comes as a surprise to many, who thought that Egypt was only vast desert. A lot of Europeans come to visit Egypt during cold winter months to get some sun. Egypt beaches are on the Mediterranean on the north, and the Red Sea on the east, basically the best of two worlds. Some beach destinations are Sharm El Shiekh, Hurghada, Dahab, Nuweiba, Mersa Matrouh and Safaga, to name a few. Each beach is different and significant in its own way. The closest beach destination from Cairo is El Ein Al Sokhna which is roughly a 60-90 minute drive. Sea activities and water sports are very common in Egypt, so check which resort provides your preference before booking.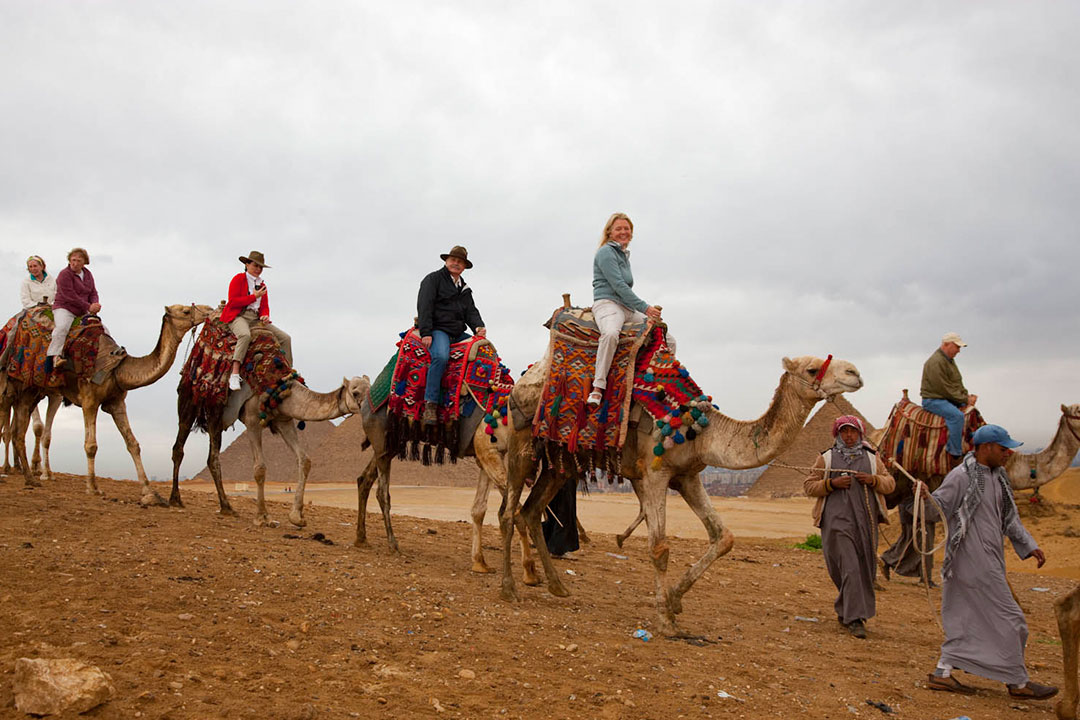 6-Hidden Treasures
The Khan el Khalili Bazaar is a true paradise for shopping lovers, and one of the biggest bazaars in the Middle East. It is home to many colorful shops, handmade items, and true authentic pieces. You can find many statues, silver and gold jewelry, glass and brass antiques, clothes, scarves and spices. It is also home to one of the oldest Café's in the area; Al Fishawi.
7-Nightlife
At daytime, you can explore the ancient places of Egypt, but what do you do at night? Egypt also offers a wide range of nightlife experiences, even though Egypt is not mainly a party destination, it holds a variety of clubs, restaurants and bars.
8-The Weather
This country can be experienced anytime during the year, thanks to its diverse geographical make-up. The weather is beautiful all year round as long as you don't decide to visit Aswan mid-summer.
9-The People
Egypt is considered the most tourist friendly country in the Middle East because of it's great hospitality. The people take great pride in their culture and will go out of their way to make sure you are happy and comfortable. Friendliness is not uncommon. One of the most amazing people you will meet are the people of Nubia.
And of course last but not least,
10- The Nile
The longest river in the world is the Nile, and Egyptians are very proud of that fact. Although swimming in the Nile is deemed unsafe because of pollution and crocodiles, you can take a boat cruise up the Nile to Aswan and enjoy the breathtaking views, or settle for a pleasant felucca ride in the middle of Cairo's chaos.